Cadillac Brake System Service in Wichita Falls, TX
We provide local Cadillac owners with a complete brake service menu performed to stringent quality standards, removing the guesswork from your service selection process. Our certified technicians became Cadillac brake system experts through extensive hands-on experience and ongoing factory training. Our commitment to Cadillac service excellence explains why we only install genuine OEM parts from our on-site Cadillac parts department, completing brake services in our state-of-the-art facility. Check the current specials page for additional savings on Cadillac-certified brake service. Schedule an appointment today at Foundation Cadillac of Wichita Falls, serving Pleasant Valley, Lakeside City, Dean, Jolly, and Sheppard AFB, TX.
Cadillac-Certified Brake System Services
Here are the most common brake system services at Foundation Cadillac of Wichita Falls:
Brake Fluid Exchange - Brake fluid transfers and amplifies the force of your foot on the brakes to the calipers; as a hygroscopic fluid, it will absorb moisture and eventually need to be replaced as it becomes less effective.
Brake Pad Replacement - The brake pads consist of a metal backing and a softer brake lining that is designed to wear down; when this lining gets thin, it's time to have your brake pads replaced.
Learn More
Rotor Resurfacing or Replacement - The brake rotors may become glazed or warped well before they wear out; we can resurface the rotors, smoothing their surface to help you avoid paying for entirely new parts before it's necessary.
Caliper Service - The brake calipers squeeze together to push the brake pads against the brake rotors, and they will regularly need to be cleaned, lubricated, and inspected to ensure that they are providing the necessary precision.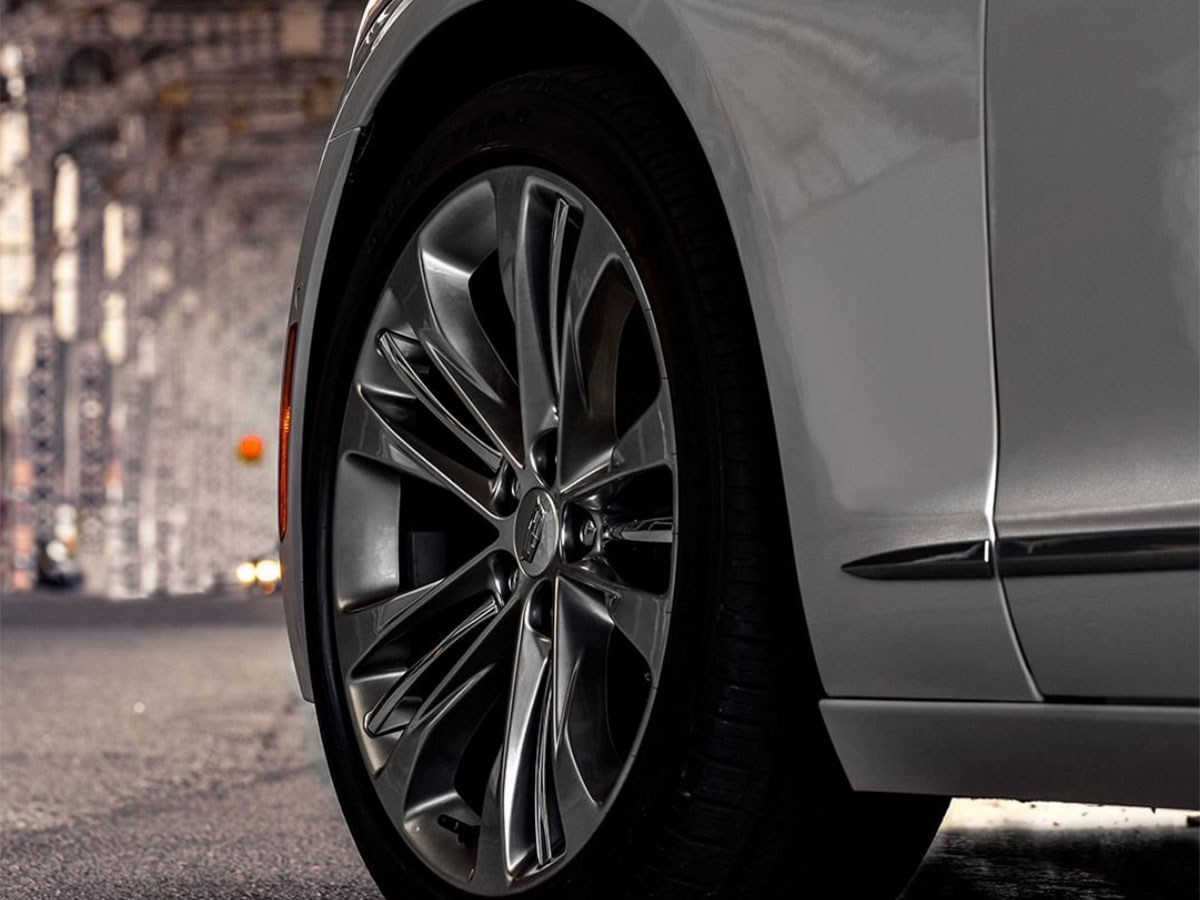 Automotive Braking & Maintenance
Automotive braking involves a hydraulic system with several crucial components, including the master cylinder, fluid, lines, calipers, pads, and rotors. These components work together to generate resistance to forward momentum. Braking creates intense pressures, friction, and heat that cause components to degrade over time. The brake system needs regular inspections to know when the components require maintenance or repairs.
Schedule Service
Schedule Brake Service at Foundation Cadillac of Wichita Falls
Cadillac owners can schedule brake service appointments online or by phone. We recommend our customers use the online service scheduler to book appointments at any time within a minute or two. Submit the online service request form, and a service advisor will contact you shortly to schedule an appointment.